Skip to Content
Drop Anchor Into The Deep Blue
Cape Eleuthera Resort and Marina, an intimate Bahamas Out Island or as the locals say, "Family Island" escape like no other. Our oceanside resort and marina is a perfect setting for families and couples looking to get away. We have nearly 4,500 acres for you to explore, three private beaches to relax on, and world class fishing and diving for vacation adventures.
Uncover More
01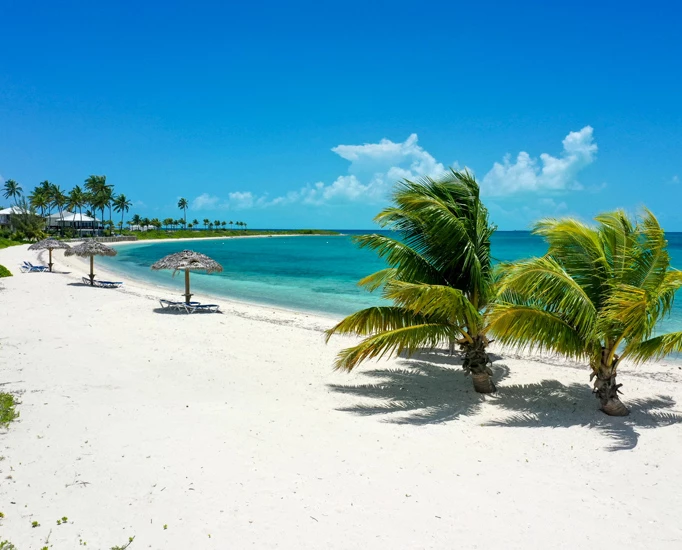 TAKE IN ALL THE SIGHTS & SOUNDS OF ISLAND LIFE
Stunning Views
Breathtaking, inspiring, social media worthy views – Cape Eleuthera is one of the Bahamas' best kept secrets. Imagine your own private island where you can wake up with the sun on Sunrise Beach and celebrate the end of the day on Sunset Beach with a bonfire or a champagne toast.
EXPLORE MAP
02
TAKE IN ALL THE SIGHTS & SOUNDS OF ISLAND LIFE
Experience & Adventure
You can sail, walk, bike, paddle, or ride to enjoy our little piece of paradise. Cape Eleuthera has nearly 4,500 acres to explore, many private beaches, pop-up sandbars, shark diving, sunset cruises and more.
Learn More
03
TAKE IN ALL THE SIGHTS & SOUNDS OF ISLAND LIFE
World-Class Fishing & Diving
Make memories that last a lifetime as Cape Eleuthera has some of the best game fishing and deep-water scuba diving in the Bahamas. Go on an excursion with our local dive operator or take a charter with one of our captains to explore Cape Eleuthera and the surrounding waters.