Skip to Content
Drop Anchor Into The Deep Blue
Cape Eleuthera Resort and Marina, an intimate Bahamas Out Island or as the locals say, "Family Island" escape like no other. Our oceanside resort and marina is a perfect setting for families and couples looking to get away. We have nearly 4,500 acres for you to explore, three private beaches to relax on, and world class fishing and diving for vacation adventures.
Uncover More
Book Direct To Get The Best Rates Available
Receive a complimentary trip to the sandbar
01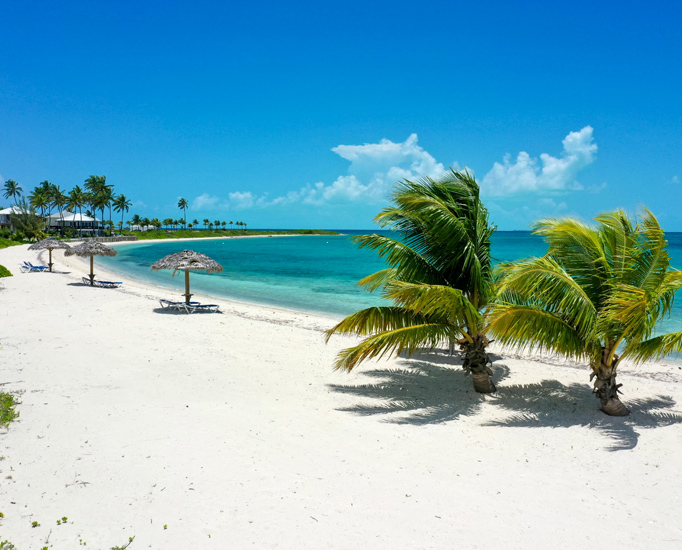 TAKE IN ALL THE SIGHTS & SOUNDS OF ISLAND LIFE
Stunning Views
Breathtaking, inspiring, social media worthy views – Cape Eleuthera is one of the Bahamas' best kept secrets. Imagine your own private island where you can wake up with the sun on Sunrise Beach and celebrate the end of the day on Sunset Beach with a bonfire or a champagne toast.
EXPLORE MAP
02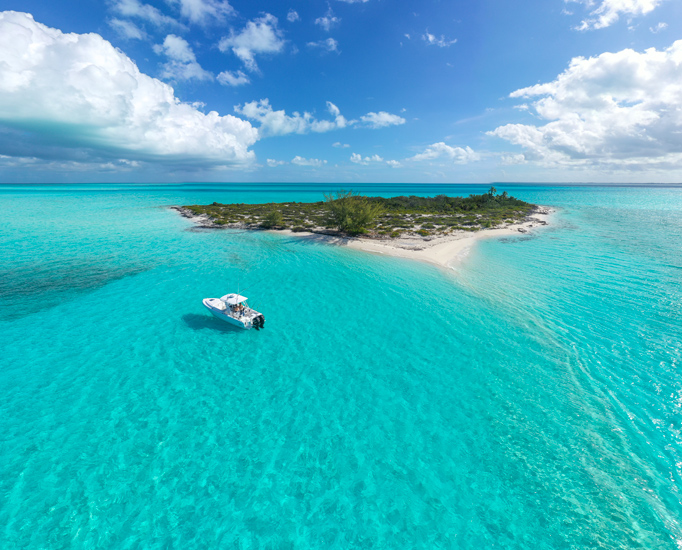 TAKE IN ALL THE SIGHTS & SOUNDS OF ISLAND LIFE
Experience & Adventure
You can sail, walk, bike, paddle, or ride to enjoy our little piece of paradise. Cape Eleuthera has nearly 4,500 acres to explore, many private beaches, pop-up sandbars, shark diving, sunset cruises and more.
Learn More
03
TAKE IN ALL THE SIGHTS & SOUNDS OF ISLAND LIFE
World-Class Fishing & Diving
Make memories that last a lifetime as Cape Eleuthera has some of the best game fishing and deep-water scuba diving in the Bahamas. Go on an excursion with our local dive operator or take a charter with one of our captains to explore Cape Eleuthera and the surrounding waters.
Stay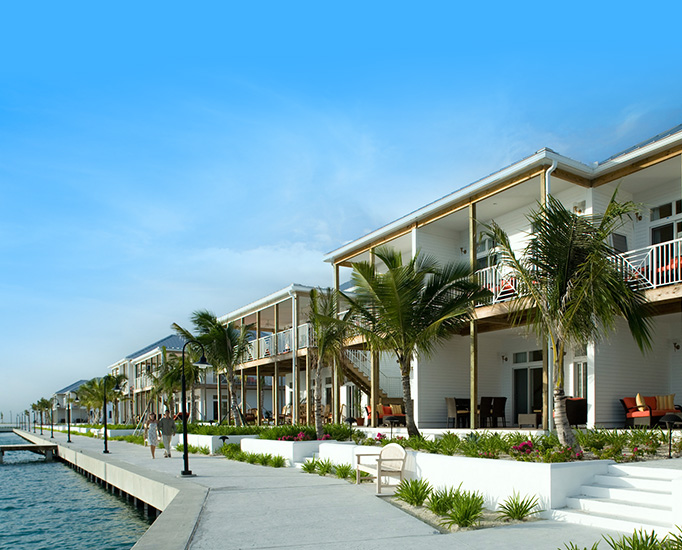 Villas
Villas
Relax and enjoy the panoramic views of the Exuma Sound and Sunset Beach while you stay in one of our two-bedroom villas located on the marina. Inviting interiors, well-appointed accommodations, and an open-air patio provides the comforts of home with a Caribbean feel.
Check Availability
Cottages
Cottages
Unwind in one of our cozy and sophisticated one-bedroom cottages located along the marina channel. Each cottage provides island life vibes with well-appointed accommodations and are steps away from the marina and other amenities.
Check Availability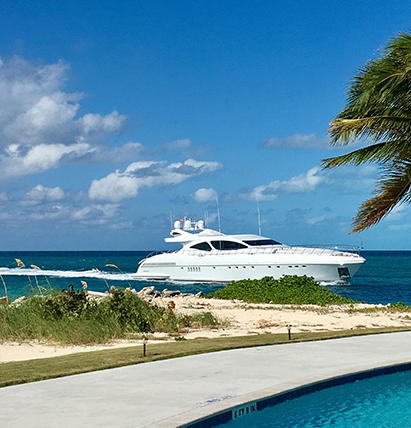 Marina
Marina
A sailor's delight… Our marina is a longtime favorite for Bahamas Out Island adventurers. The marina accommodates vessels up to 200' LOA with a controlling depth of 12' and offers 47 slips for daily or long-term rental.
See More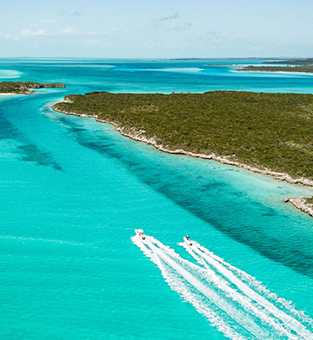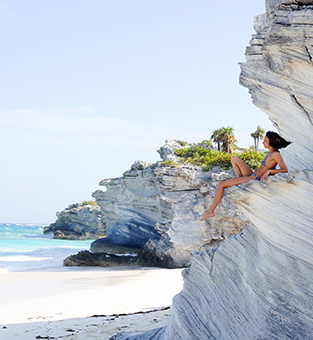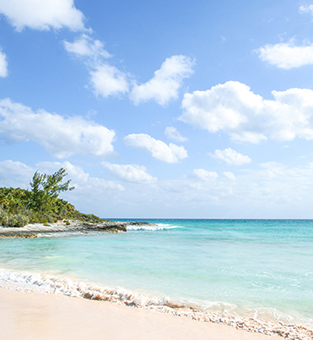 What Our Guests Are Saying
"We love everything about it - smile. The villa was amazing. The front desk and restaurant staff did an awesome job of making us feel like family. I can't stop talking about our short vacation. It was truly an escape."
-Mary F.
"The perfect getaway for families and adventurers alike! We came to Cape Eleuthera Resort and Marina via private boat for two nights during a tour of some of the Bahamas' Out Islands. We stayed in the private villas on the marina and they were perfect for our crew of eight. The location and isolated setting are incredible, and the amount of activities within a short boat ride of the marina can't be beat."
-Garrett C.
"The property was beautiful, and the staff was helpful and friendly. The cracked conch at the marina restaurant was the best that I have ever had!"
-Najah F.
"Cape Eleuthera Resort & Marina is the Jewel of the South Eleuthera Island experience. It is still a quaint family get away place with all the charm & friendliness of The Bahamas without the over-the-top expense & commercialization. Peaceful beaches, lots of secluded areas to explore & just relax as if you're the only visitors for miles. The GM & staff are amazing & full of friendly energy that is contagious & inviting. Can't wait to get back to my favorite spot on Eleuthera Island…"
-Fred R.
"Beautiful view friendly staff and great service. Has a nice relaxing atmosphere."
-Marchello W
"Beautiful remote spot with amazing beaches. We loved exploring all the coves on the golf cart and enjoyed plenty of family time in our fabulous villa. I loved drinking coffee and watching the boats and turtles from my veranda. The villa was amazing and roomy and the people at the resort were welcoming and friendly. We will be back."
-Arome
"Very friendly staff, great restaurant, and the sun set at the pool is amazing."
-Greg D.
"This is definitely a hidden treasure! Chris, the manager, and his staff helped us with everything we needed. The grounds, the beaches, and the pool are all kept spotless, and the fishing has been amazing. We have had great BBQ's and bonfires at the beach. We love it here and plan on returning next season."
-Lilly J.
"We did several dives with the local dive shop here! Chad and his staff are knowledgeable and make sure you have a safe and fun diving experience. Captain Adri was fantastic, he not only helped us with organizing dive equipment, but he also kept us safe when unexpected weather popped up. Also try a shark dive! Chad is extremely knowledgeable on these beautiful creatures. You will learn about the species and get a better appreciation for them!"
-Morgan H.
Location
Change Your Latitude
Part of the Family Islands (also known as the Out Islands in the Bahamas), we are located 60 nautical miles east of Nassau. Here are some insider tips to assist with charting your escape to our paradise, Cape Eleuthera!
Explore Eleuthera