A Quiet Slice of Paradise
Get back to bliss! We are ready to welcome you back to our secluded Bahamian escape. With our own private beaches, a gorgeous remote location and no large crowds, "social distancing" has always been in our DNA, so you can feel very safe and secure in your decision to stay with us. Plus, we have received the "Clean & Pristine" designation from the Bahamian Government for our compliance with COVID-19 safety protocols.
Everything You Need To Know
Travel Guidelines

Effective November 13, 2021

International Travel

All citizens, legal residents and visitors requiring entry into The Bahamas, must present a Travel Health Visa.
Requirements for Travel Health Visa for Vaccinated Travelers

Negative antigen or COVID-19 RT PCR test taken no more than 5 days prior to travel.
Proof of full vaccination

Requirements for Travel Health Visa for Unvaccinated Travelers

COVID-19 RT PCR test taken no more than 5 days prior to travel.
Must submit to a day 5 Rapid Antigen test on return/arrival

Inter-Island Travel

Vaccinated persons desiring to travel from Acklins, Berry Islands, Crooked Island, Eleuthera, Inagua, or New Providence must present a:

Negative antigen or COVID-19 RT PCR test taken no more than 5 days prior to travel.
Proof of full vaccination

Unvaccinated persons desiring to travel from Acklins, Berry Islands, Crooked Island, Eleuthera, Inagua, or New Providence must present a:

COVID-19 RT PCR test taken no more than 5 days prior to travel.
or proof of exemption from the requirement to undergo a COVID-19 testing.

Cruis Ships

All passengers, twelve and older must be fully vaccinated.
Unvaccinated passengers may be exempted due to verified medical reasons.
Cruise ships must submit maritime declaration of health.

Additional Travel Information

We offer rapid antigen testing on site for your Bahamas 5th day test and also your U.S. re-entry. To complete the antigen test(s), please visit https://travel.gov.bs/ and purchase a voucher.
All international air travelers (2 years and older) returning to the U.S. are required to produce a negative Rapid Antigen Test no more than one (1) day prior to travel if unvaccinated or three (3) days prior to travel and proof of vaccination if vaccinated. Proof of vaccination only will not be sufficient and includes only air travel.
For those that have recently recovered from COVID, you must carry documentation of recovery which includes a positive COVID test from sample taken no more than 90 days before departure and a letter on an official letterhead from licensed provider stating you are cleared to travel.
At this time, only guests traveling by air are required to have a test to reenter the U.S. Traveling by boat does not require a reentry test.

Note: COVID tests can be administered on site, at Cape Eleuthera, with results available after 30 minutes. Visitors staying longer than 4 nights are required to take a COVID-19 test on day 5, these results are acceptable to use if flying with in the next three days. If staying shorter than 4-days or longer than 8-days, we will work with you on setting up a time to ensure you have the test completed prior to departure. For more information regarding travel requirements, please click here or email reservations@capeeleuthera.com. Note, travel requirements are subject to change.

Why Stay Here?

Couldn't you use a warm weather getaway night about now?
Our remote location and private beaches are perfect for social distancing
Our new jetties at the marina make boating here a no-brainer
Take-out dining is available
Count on local expertise to make your stay as stress-free as possible.
Your well being is our top priority - we are following all safety protocols issued by the Bahamian Government
Exclusive Offers For Your Stay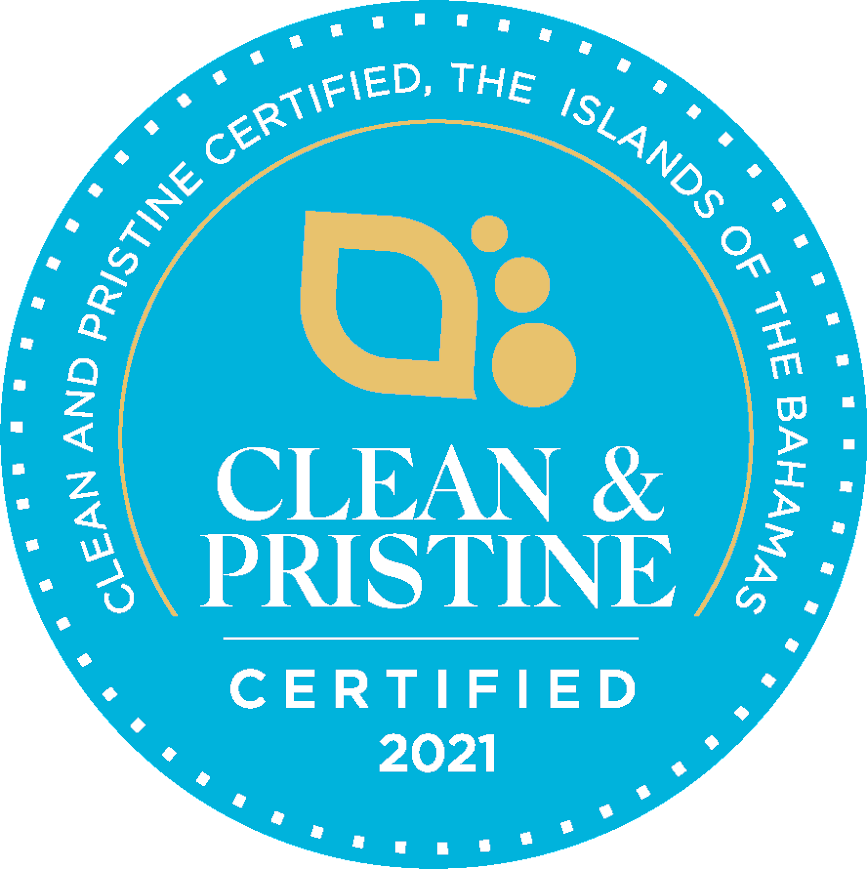 A Safe Stay
At Cape Eleuthera we are dedicated to make sure your safety is our number one priority. We have taken extensive measures to ensure our rooms are clean and sanitized, social distancing measures are in place, and that we meet or exceed the standards outlined in the Bahamas Tourism Readiness and Recovery manual. These standards are all in place and we have received our Clean and Pristine Certification.
Hidden Treasure!
"Cape Eleuthera Resort and Marina is truly a hidden treasure. We arrived here by boat in January and stayed for a month. The staff could not be more friendly or more helpful. The restaurant is very good for both local food and regular menu dishes. The snorkeling, diving & fishing could not be better. The marina staff have improvements going on all the time and every day is an improvement. This is a remote area with an at home attitude. We recommend you visit."
Beautiful Spot
"This is definitely a hidden treasure! Chris the manager is super.... and he and his staff helped us with everything we needed. The grounds, the beaches are all kept spotless, the pool is great...overlooking the marina and the water. The fishing has been amazing. We have had great BBQ's and bonfires at the beach. We almost hate to give it such a good report because it will be discovered!!! But we love it here and plan on returned next season."
Stunning location with unbelievable staff and activities
"The perfect getaway for families and adventurers alike! We came to Cape Eleuthera Resort and Marina via private boat and stayed for two nights during an adventure/tour of some of the Bahamas' Out Islands. We stayed in the private villas on the marina and they were perfect for our crew of eight. The location and isolated setting are incredible, and the amount of activities within a short boat ride of the marina can't be beat. In our two days we went scuba diving and snorkeling with the on-site dive master/instructor, Chad Sinden, spear fishing, fishing, sandbar-relaxing, and a lot more. The restaurant cooked up our fresh fish and it was one of the best meals we had our entire time in the Bahamas. Speaking of the restaurant, the conch fritters are top notch! If you're looking to truly get away while still having a lot to do, look at Cape Eleuthera. When you get there, ask the GM Chris for a tour of some of the site's special spots. You won't be disappointed! Chris grew up coming to the Cape and his passion and dedication are helping it come back better than ever!"